All-in-One School Management Software For:
Schoos (Primary and Secondary)
Read More
Group of Schools
Colleges
Polytechnics
Universities
From Students Admisson to Graduation to Alumni
Affordable School Soctware Pro is For:
Teaching
Learning
Employees, Student,
Administrators.
Examining & To Manages
Responsive View
Neat & Simple Login Screen:
Take Attendance Directly From Classrooms:
View Alerts and Messages Quickly:
Well Research Software For Quick Management Decision Making
Scalable to Meet Your School Tomorrow's Technology
Try Our Demo
Payment Gateway Integration
Third Party Software Integration
Fully customizable to meet your school Needs.
Our Advise: Please! Don't rush to subscribe to a school Software. Take your time to explore a DEMO if it solves School real life issue.
School Software Pro is All-in-One school management software in Nigeria with Mobile App for Primary, Secondary, Colleges, Polytechnics and University with 57+ useful features to Teach, Learn, Examine and Manage.
Rule 101: Find out why many schools choose us.
School Software Pro is well designed and has gone through many updates as users give us feedback on what they really need.
We took into consideration the challenges in managing educational institutions. This includes schools, colleges, group of schools, training institutions and universities. It is also recommended for distant learning schools.
We cover Nigerian schools and other African countries more than any other. Take your time to compare us with other competitors to know why many choose us.
School Software Pro takes care of all the processes in your institution, right from admission of new students/ staff to graduation, generating transfer certificate and transcript and even to alumni.
We are happy to be one of the best School Management Software in Nigeria that have covered many schools and still counting…..
…. best tool to manage your school
All-in-One School management software
Money back guarantee, Get all features at a go, Group of Schools App. Save cost in buying many software. Best Friendly Support.
Parent teacher collaboration
This feature help you to keep academic excise going even 4 walls of school. It helps to collaborate with students and other users via text, audio and/or video at anytime, Invite and create group / session as required.
School software Pro takes care of all the processes in your institution from admission of new students to graduation, generating transfer certificate and transcript and even to manage Old Students (Alumni)
Best Price in the Market when compared with Quality
Apart from our product quality and scalability, School Software Pro pricing has remain most friendly and affordable when you compare it with other products of similar quality.
Enterprise data protection is one of the most critical priorities facing schools and organizations today. MSMS is designed to make sure that Schools, Students and Employees data are well protected.
Fee management & online payment
School software Pro will give you stress free school accounting system in your institution. With online payment options and other manual processes. School software Pro gives you comprehensive Fee classification with headings.
Our features is well detailed unlike some of our competitors. The features handles the issue the way you would handle it in real life. Its not limiting you from performing any activity in your school.
School Software Pro team is always updating the application to meet today's technology. Updates are mostly done every 6 months. Not only update, it allows you to integrate third party software.
400
Schools & Colleges Counting
70000
Happy Students & Employees
• Unlimited Students
• Unlimited Class/ Course/ Batch
• No hidden fee.
• Unlimited Videos
• Unlimited Support
I believe, there are many reasons why school's ICT team always recommends School Software Pro to manage their institutions. We have idea of some of them while we don't know some.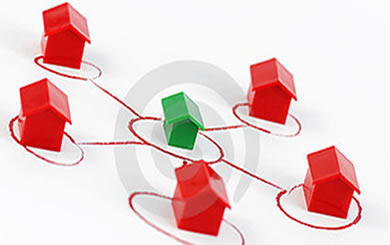 Group or Multi School Software
School Software Pro Multi or Group of schools plugin is recommended for management of Group of Institutions who want to control more than one school or college from a single application.
Simple Technology to Teach, Learn, Examine and Manage school(s) from admission to graduation of students with exceptional support.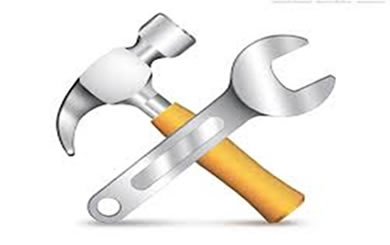 As long as you want the best for your school, School Software Pro have an affordable budget for you. Big or Small schools.
School 

Software Pro
To track the school's daily operation at your fingertips
iOS & Android Apps In Your Brand for Parents, Teachers & Students
You can now enjoy the benefit of having a dedicated school management mobile app in your institution's name that will communicate with the school ERP and stay connected with everyone.
Download Apps
We are Schools in four countries majorly Nigerians schools that
are using School Software Pro.
``School Software Pro is good and very effective School Management Software, it take care of almost every process in our school. I think, you are the best in the market today.``
Your Result and Fee management have really helped us here. Good software
``I think School Software Pro has dramatically reduce the time cost and effort I used to maintain and manage my school``
``It was a pleasure working with your team. I really appreciate your efficiency, speedy answers and friendliness. We definitely will keep School Software Pro in mind for future reference.``
"Your Software has a general improve ICT knowledge among our students. It is a good ICT teaching & learning platform for schools. Thank you.
``We have implemented SSP in our college and have been since using it to its capacity. The fee collection module, hostel and inventory modules have been a revelation.``
School Software Pro free demo